What is Financial Planning and How Do I Get Started?
It's an ongoing process of evaluating where you have been, where you are currently, and where you are headed, financially.
This process examines your assets, liabilities, income, expenses, insurance, estate planning, and other factors to determine if they are positioned to address your goals and concerns while attempting to reduce risk.
Meeting with a qualified Financial Advisor is an important first step. It's an opportunity to get to know an advisor and share your goals and concerns. You should have no obligation, and your initial meeting should be relaxed and confidential.
First, you need to ask the following questions, to determine if he or she is qualified to address your needs:
STEP ONE–ASK QUESTIONS
Question #1: Are You a Fiduciary?
This is a crucial question, as fiduciaries MUST put their clients' best interests before their own. This may seem counterintuitive, as this is what you would expect, but not always. Some Financial Advisors, such as stockbrokers, investment brokers, and insurance agents, don't have to abide by a fiduciary standard. Instead, they only have to fulfill a suitability obligation, which has less strict conflicts of interest rules, not necessarily is loyal to their client, and does not have to work in good faith. Fiduciaries, on the other hand, must adhere to higher standards and always put their clients' best interests before their own.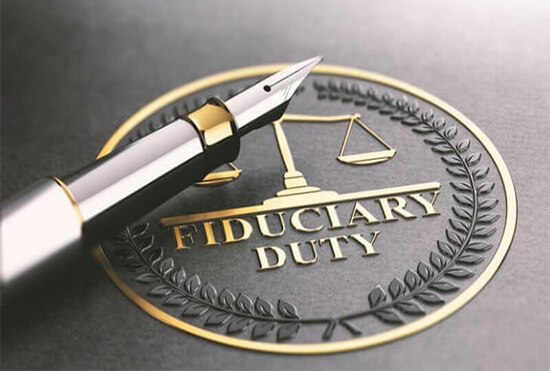 Question #2: Do You Have Any Negative Disclosures on Your Record?
You should ask the Advisor if they have faced any past regulatory, criminal, or disciplinary actions. You can also locate this information at FINRA, the securities regulatory agency. These derogatory marks may be a red flag as to the advisor's credibility. However, some disclosures may be of a personal nature and have no relationship to their credibility or competency.
Question #3: Are You an Independent Financial Advisor or an Employee?
Financial Advisors have one of two types of relationships with their Broker/Dealers—Employee or Independent Contractor. As an employee, the advisor is bound by the corporate rules and restrictions of their employer. They may promote certain products and services, that may benefit their employer and may be limited as to the strategies they may offer. An independent advisor is less restricted, as to the products, services and strategies, as they do not have employer constraints. Thereby, potentially representing more third-party product and service providers.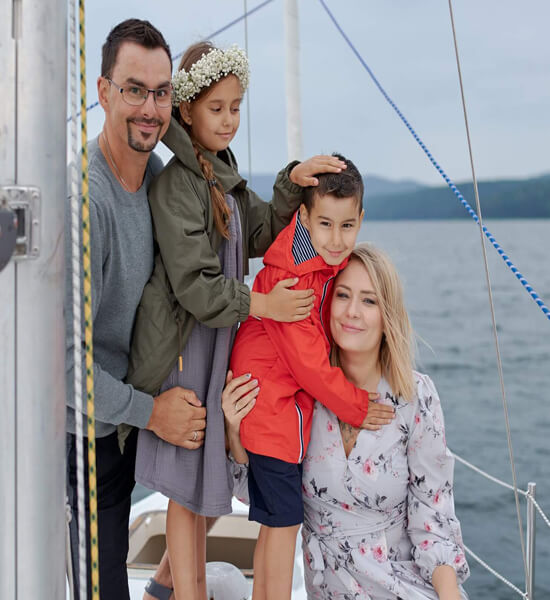 Question 4:
What Services Do You Offer?
It is important to know what services you are seeking and if they match what the advisor offers. It is important to determine if you just want investment advice or a more comprehensive suite of services. Financial Advisors may offer a variety of services such as:
● Financial Planning
● Retirement Planning
● Investment Management
● Insurance Planning
● Tax Reduction Strategies
● Estate Planning Strategies
● Business Retirement Plans
● Business Succession Planning
Question #5: What Type of Clients Do You Specialize in Serving?
Some Financial Advisors specialize in advising specific types of clients, such as wealthy individuals and their families, Divorced Individuals, Millennials, Retirees, Professionals, Women, Educators, and the like. It is important to find an advisor who matches your goals and concerns and has the requisite skill-sets and resources.
Question #6: Do You Have a Minimum Investment?
Many Financial Advisors require a client to have a certain level of assets to invest, in order to open an account and provide advice. An example may be an advisor only working with clients who have a minimum of $250,000 or more in investable assets, while others may have no minimum. Some advisors specialize in Financial Planning, while others only concentrate on investment management.
Question #7: What Certifications and Licenses Do You Have?
A Financial Advisors certification and education are also a good indicator of their experience and expertise. Examples are: Certified Financial Planner (CFP), Chartered Retirement Planning Counselor (CRPC), Chartered Financial Cunsultant (ChFC), all of which require a certain level of experience, completed coursework, ongoing training, background check and must abide by a set of ethical standards.
Additionally, Financial Advisors can have several different Federal and State securities and insurance licenses, permitting them to offer stocks and bonds, provide investment advise, sell insurance in a particular state and so on.
Educational background is also an important component to selecting an advisor. Do they have a college degree in accounting, finance and investments or is their education in an entirely different field?
Question #8: How Do You Get Paid?
How does the Financial Advisor get paid for the services they provide? Do they charge by the hour, a flat fee, an asset-based fee, or receive a commission? Typically, financial planning services are charged either by the hour or a flat fee, while an asset-based fee, is a percentage of the portfolio being managed. Insurance carriers, who offer Insurance products and annuities typically pay the advisor a commission. Financial Advisors who offer financial planning services usually charge a flat annual fee for preparing a comprehensive financial plan and provide ongoing financial guidance.
Question #9: What is Your Investment Philosophy?
Some Financial Advisors monitor the market often for short-term tactical opportunities, while others take a long-term strategic view, depending upon the clients, goals, timeframe, tax bracket, risk tolerance and the diversification needs. The advisor may create customized portfolios or a selection of model portfolios. They may manage the portfolios themselves or hire third-party money managers.
It is important to express your goal for growth, income or some combination, diversification, such as tech, industries, socially responsible investing, while discussing your risk tolerance, time-frame and tax situation, to make certain you are in line with the advisors philosophy, capabilities and resources.
Question #10: How Often Do You Communicate and by What Method?
What kind of client experience are you seeking and comfortable with? Do you want to communicate with your Financial Advisor often or just once or twice a year and do you want to talk on the phone, email or text? Do you want formal structured reviews or ongoing on the fly communication? Note, that in order to execute securities transactions, only phone calls should be permitted, for your protection.
In Summary
When hiring any professional, you should thoroughly vet them, to confirm they meet your needs, have a clean professional record, have the skills and resources necessary to accomplish your goals, and will be responsive to you in an understanding and professional manner.
Remember, NOT all Financial Advisors, are Fiduciaries, bound to put YOUR best interests before their own.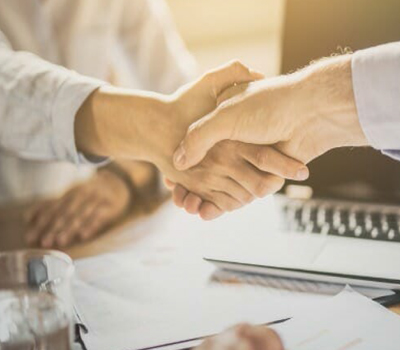 STEP TWO–NOW THAT YOU KNOW WHAT TO ASK… WHAT'S NEXT?

Determine Your Goals:
● Retirement
● Income
● Growth
● Financial Independence
● Purchase of a Home, Car, or Other Asset
● Protection Planning for Your Family or Business
● College Savings
● Tax Reduction Strategies
● Estate Planning Strategies
● Wealth Transfer
STEP THREE—NOW…HIRE A QUALIFIED INDEPENDENT FIDUCIARY-FOCUSED FINANCIAL PLANNING ADVISOR.

Click on the image that is closest to Your Goals.
SouthFloridaFinancialPlanning.com
Check the background of your financial professional on FINRA's BrokerCheck.
The content is developed from sources believed to be providing accurate information. The information in this material is not intended as tax or legal advice. Please consult legal or tax professionals for specific information regarding your individual situation. The opinions expressed and material provided are for general information, and should not be considered a solicitation for the purchase or sale of any security.
We take protecting your data and privacy very seriously. As of January 1, 2020, the California Consumer Privacy Act (CCPA) suggests the following link as an extra measure to safeguard your data: Do not sell my personal information. CA Insurance #0F67168
The LPL Financial representatives associated with this website may discuss and/or transact securities business only with residents of the following states: CA, CT, FL, NY.
Securities and advisory services are offered through LPL Financial, a registered investment advisor, Member FINRA/SIPC.